validatornode.com is a staking infrastructure provider for proof-of-stake Blockchains. We provide enterprise-level staking solutions to both seasoned players and retail investors.
Led by a team of industry-veterans, at ValidatorNode, we have been successfully helping our staking-partners profit from their parked crypto assets. Our goal is to make staking  seamless, secure, and accessible to all.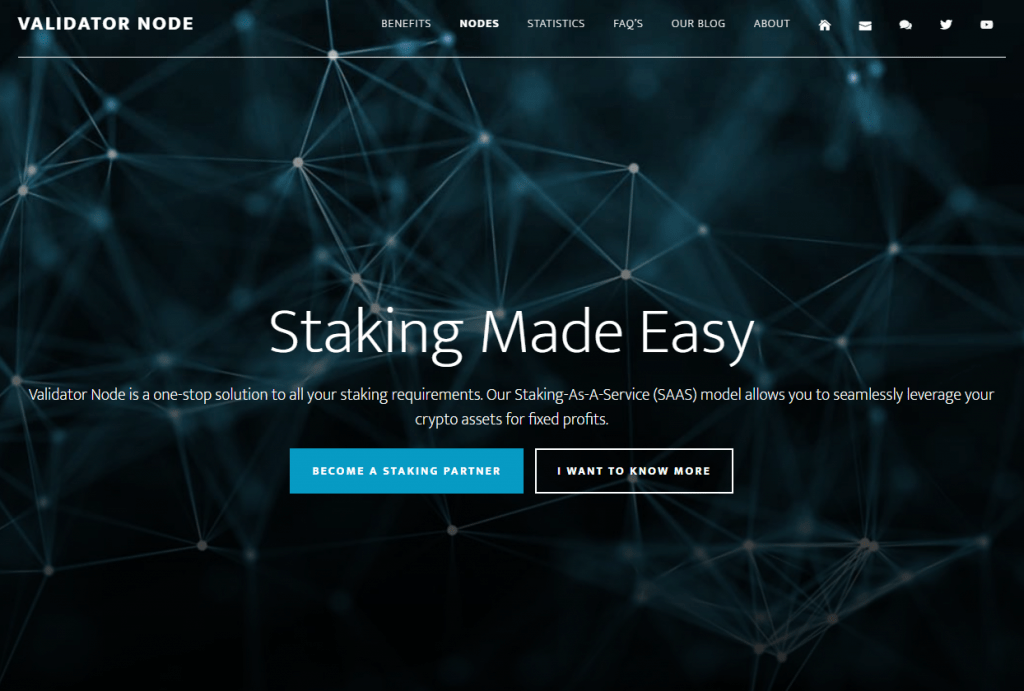 ValidatorNode's advanced staking infrastructure features 99.999% uptime reliability. The layered security protection ensures that our validator infrastructure is online and operating optimally even when targeted by DDOS attacks and hackers.
Currently, we support staking with Akash Network and have $10 million worth of AKT tokens staked on the network. We are already in the process of adding other prominent networks to the ValidatorNode ecosystem to provide our staking-partners with greater flexibility and range of options.
Why Wyoming?
We're frequently asked if it is true that we are a Wyoming Organized LLC? The answer is yes, and here is why.
In 2019, Wyoming enacted 13 new laws designed to enable cryptocurrency businesses in the state. Wyoming is currently the only state that has created a legal framework that not only allows but also welcomes the crypto industry to do business in the state through companies and individuals.
Recently MarketWatch featured a story about the Wyoming – "How Wyoming Became the Promised Land for Bitcoin Investors" in which they talk about the cutting edge legal framework for digital assets. ValidatorNode strongly agrees with the principals outlined in this article and that "Wyoming is the Most Crypto Friendly State in the Nation!".
As a community-driven platform, we believe in mutual-growth forging meaningful partnerships, as well as the continued support of digital assets.
Additional Information
Here are links to articles relating to Wyoming Digital Asset laws;